Successful Case Presentation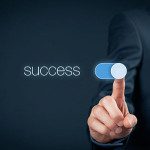 SUCCESS BEGINS WITH PATIENT RELATIONSHIPS AND COMMUNICATION
Once you've attracted the new patient to your practice and converted them on the phone to an appointment, it's time to win them over and set your practice apart from the rest. Times may be different now and patient loyalty may not be what it used to be, but there are still many discriminating people who want the best our profession has to offer and they are willing to pay for that level of care. So, how do you win these folks over, gain their confidence and loyalty, and … get them to accept treatment? It begins with relationships.
People like to feel cared about and listened to. They like to know they are important. They want their concerns acknowledged. You can see where this is going, right? It's about developing a trusting relationship with your patients. If they like you and trust you, you've won half the battle. This doesn't happen when a patient is hurried through the process. The very first appointment with your patient is the opportunity to begin developing their trust in you and your team, thereby laying the groundwork for a successful case presentation in their follow up visit.
Increasing case acceptance and retaining patients will build your ideal practice. It always amazes me how practices have the same number of active patients year after year even though they have a good new patient flow. Maybe too many are flowing out the back door.
We'll show you how to increase case acceptance and get you on the path to an elevated level of success.