Monitor Results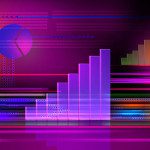 REPORTS AT YOUR FINGERTIPS (RIGHT ON YOUR DASHBOARD)
Knowing and understanding the results of your marketing efforts is extremely important as you make future marketing decisions. Some efforts will net you a higher return on investment than others. To ensure a successful marketing campaign, knowing your results is critical.
Having an automated system in place to monitor results will provide the reporting you need to make decisions on how you invest your marketing dollars going forward. Relying on manual monitoring systems is labor intensive and somewhat inconsistent. It can be nerve wracking not knowing what is and is not effective – it can become a guessing game without true analytics. And, who wants to guess when it comes to spending money? In fact, it usually leads to sporadic and unsuccessful marketing campaigns because of lack of confidence in the results.
When you are confident your marketing investment is netting the results you were aiming for, it is easy to make the decision to continue your marketing campaign, and continue to grow your practice in the direction you hoped and planned for.
With state of the art analytics at our fingertips, we are ready to make marketing decisions easy for you.
Next Step – Successful Case Presentation